A Location Central to your SUCCESS!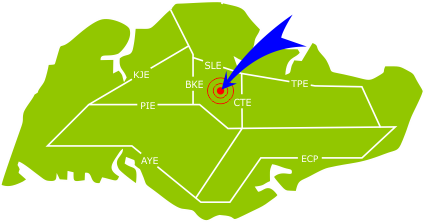 Strategically located at the geographical centre of Singapore, Singapore G Building offers the convenience of easy access to important points on the island. Goods can be quickly transported to and from the Changi Cargo Complex in the East, to the Jurong Industrial Estate in the West, to the busy business and retail districts in the South, and to the growing market of Malaysia via the Causeway in the North.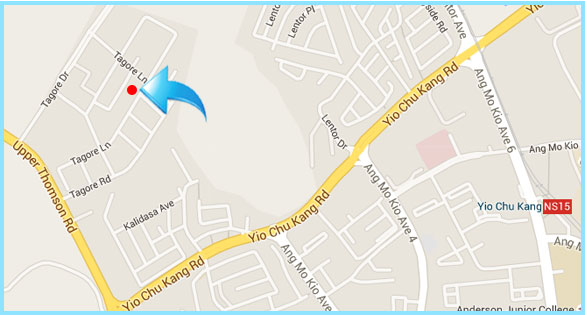 The building is situated in Tagore Lane, just minutes from Seletar Expressway and other main routes. Thus, commuters avoid the congested roads of the central business district. Furthermore, a full basement carpark for 95 cars solves the perpetual problem of parking. Ang Mo Kio and Yio Chu Kang MRT stations are only kilometers away and MRT stations of the North South line are within walking distance.

Rooftop facilities include a tennis court, futsal pitch, gym and other sports facilities managed by our Treetops@SG Sports Gym. Together, they promise a quality of working life unsurpassed in Singapore.